THE BARS
The very popular 'Gin Bar,' opened in February 2016 and has over sixty gin's from around the world, along with fifteen different garnishes, thirty Gin based cocktails and a great selection of fine spirits.
The Gin Bar
The 'Cocktail Bar' serves modern and traditional cocktails, along with a selection of fine ales and beers.
The Cocktail Bar
 The famous 'Theatre Bar' was very popular in the 1900s,  when it became the first bar in Leeds to have a no smoking policy, this allowed the theatre stars to relax, without the risk of their voices being affected by the smoky atmosphere, of the pubs and bars of that era.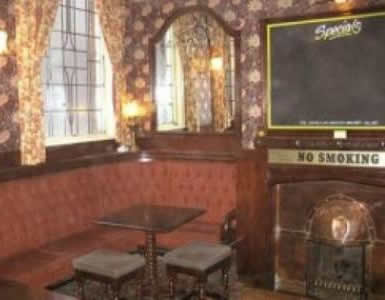 The Theatre 'Bar'